Everyone starts with "can you help me open my dentist's office? You just answer the phone, welcome the patient and if you want, you will give me an hand with everything else." 
We were just in two, living different worlds, psychology and dentistry, staying in a raw apartment with an high rent. We were supposed to help each other for a short period of time, until we could start our career.
Things did not go like this, the passion for marketing and for management we share, contaminated our days and here we are.
Antonia
Naturally I did not want to be a dentist, so I did what a wife can do better  
, I sneaked in his life and took root mixing my life with his.
At the beginning it was difficult to find my place in his work, or better I prefer to call it "the teeth mini-world", because the more important necessity of a fledgling office is to increase the number of patients and not to manage them. The other point that condition of a young dentist's life is wanting to do the best and certainly it could then be an error giving too much because the precious thing is to make and make, not thinking about razionalising the forces. 
When I finally took my place in the dentistry marketing, what did he think? He named me as his psychowife. 
Vincenzo
At the beggining I already knew what to do, the dentist, so it was a little bit difficult leaving space to my wife and her strange ideas, but in time some ideas proved effected to our management.
We just found the right formula creating two parallel ways in our office, the clinical and the extra-clinical one. Sharing the everyday life with your own wife is useful for the work experience, but not useful in your private relationship 
because you are sharing the same place but not the same time. 
The training project is a passion we share and we think also that keeping always same beliefs doesn't profit anyone. Until now our theory is going well, so today it is the moment to explain and share it with you.
Dr. Vincenzo Carbone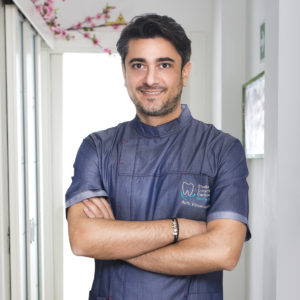 BIOGRAPHY
Specialist on Oral Surgery, Orthodontics and Gnathology.
I would like to share with you my working life through these lines and I hope you will prove all the love and passion I put into my profession.
I started very soon, I was only twelve when after school I helped a dental laboratory near my house carrying small tasks out. It was a place where I could spend my time intelligently and not being in the middle of the street wasting it. After six years of laboratory and my dental technician diploma I obtained at the Ipsia Institute Casanova of Naples in 1998, I kept working in the same laboratory but looking more at the clinical part, specifically at the surgery and orthodontics departments of the Odontostomatology Institute of the Second University of the Studies of Naples. There I attained the degree with the highest mark in Dentistry and Dental Prosthesis in 2004 with an experimental thesis in special surgery odontostomatology . In 2005 I attained the Second Level Master in aesthetic and conservative dentistry at the Federico Secondo University of Naples. In 2006 I graduated the advanced course in stomatological surgery and surgical techniques at the Second University of the Studies of Naples. In 2010, in the same University, I graduated with first-class honors in surgical residency. In 2016-2017 I attended advance training in face xp ortodonthics in accordance with the Roth and Cocconi philosophy.
I attended less important courses and went as private practice since 2004 at different offices.
I am an author of scientific publication and also supervisor of international congress.
Founder of the professional association IDIAGNOSI.
I opened my own dental office in 2008 with my wife and since than in our growth of different experiences, efforts and investments, we came up in this beautiful new structure opened in 2013 where our excellent staff maturated and in the years we received lots of appreciations for our collective work. We will be glad to welcome you in our office to show you our professional abilities. 
Dott.ssa Antonia Nappi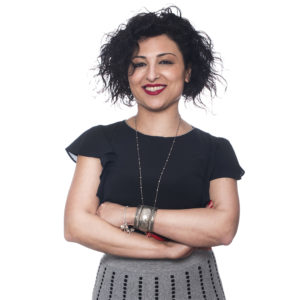 BIOGRAPHY
The passion of my entire life has always been psychology of the human being : interest has always kicked off to every single experience of my life.
I have never been afraid of new challenges, this helped me to move into different areas of my studies.
I take care of the business side of our office, business developments and the management of the staff, these are the bread and butter of my daily life.
Psychologist, Psychoterapist Sistemico Relazionale
I have a clinical psychology degree, at the same time I majored in behavioral management in Rome.
In 2013 I majored in Psicoterapia Sistemico Relazionale in Caserta, during my journey as psychoterapist I attended different management courses of dental practice activities and majored in psicoprofilassi at the birth.
By accident and for necessity in 2006 I had to help my partner in his daily job. This creates a perfect chemistry between his studies and mines and I started to love the dentist mini-world. After many years of growth , our different professionals and character abilities melt together giving rise to our beloved office. I believe very strongly that the psychological well-being and the physical and mental health is a necessity also in a dental office, so I tried to expand my horizons and put my therapeutic print in our company. Since 2008 my function melted with Carbone's Orthodontic Office and since then we face the challenge to set up the right experience for our patients to care about them-selves , most of all to prevent their health.